This weekend, my sister came to town. Tim and I cleaned up the apartment, then took her to a few of our haunts and filled her with some of our favorite food & drink. We also got to exchange some late Christmas gifts. I presented her with some locally-made mead, Colorado Native Lager, and an assortment of trail-mix-type goodies. She gave me this awesome USS Enterprise pizza cutter!


---
Yesterday, I bought tickets for the upcoming Chemical Brothers concert film, Don't Think. We went to their last Denver show in 2010, but I'm looking forward to seeing this cinematic take on the experience, collected from footage at a show last year in Japan. I dunno, tickets may still be available. It's one of those "Fathom Events"—at movie theaters all over the country, but only for one night (February 1). After that, it's probably headed to DVD.


---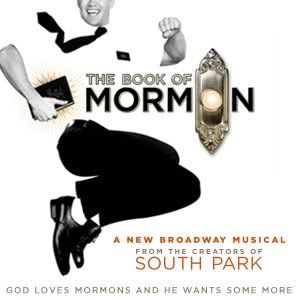 And then today, we scored hard-to-get tickets for The Book of Mormon. Created by the guys who brought you South Park, this Broadway hit swept the Tonys last year. In August, Denver will be the first city it tours outside of New York. Damn I feel so fucking urbane.


---

This past week, we received word that eclectic grocer Trader Joe's may soon open up shop in Boulder. Will it navigate the state's odd liquor laws to sell Two-Buck Chuck? Will this store be the first of several in the area, including some in Denver itself? We don't know yet. Here are the facts: the company filed paperwork with the Colorado Secretary of State, declaring an intent to be open for business next April 1. I assume this is not an April Fool's thing.


---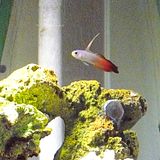 Remember a couple of weeks ago when I told you about my fish that was deathly ill? Well, he got better! He had been drifting around in the tank, looking very unhealthy. After that first night, he seemed to regain balance in the water, but one of his eyes was bulging out, looking very gross. Yet, he continued to plug along. A week later I was at the pet store, and happened to notice a multi-purpose medicine that treated—among other things—a condition called "popeye". After five days of shaking this powder into the aquarium that turned the water green, his condition has subsided, and I think he's going to be okay.


---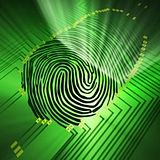 I still haven't made the change from my old job to the new. The process is taking longer than originally planned. Thursday I had to go get fingerprinted for it. In the meantime, I remain at the old job, training the guy who'll take my place. It's good to feel needed.